Find Local Volunteer Opportunities
Discover the organizations and events near you that serve your community on a daily basis.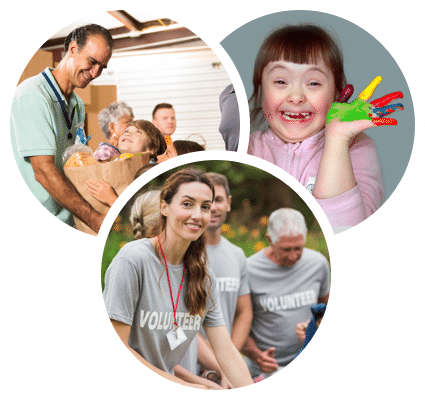 Volunteer Ozarks seeks to better our community by connecting volunteers with local opportunities to serve. Whether are you are looking to volunteer for a weekend, an afternoon, or make a long-term commitment, we are here to help you get connected with local nonprofits to achieve incredible outcomes.
Find a cause. Get connected. Make an impact.
On Veterans Day 1996, the Vietnam Veterans Memorial Fund (VVMF) unveiled a replica of the Vietnam Veterans Memorial in Washington, D.C., designed to travel to communities throughout the United States. Since its dedication, The Wall That Heals exhibit features a 3/4 scale replica of The Wall and a Mobile Education Center. Since its dedication, the Wall That Heals has been displayed at nearly 700 communities throughout the nation, spreading the Memorial's healing legacy to millions.
VOLUNTEER OZARKS STAR VOLUNTEER
Do you know a volunteer that has gone above and beyond? Tell us why and they could be chosen as a Volunteer Ozarks Star Volunteer. Nominate them
here
.