Find Local Volunteer Opportunities
Discover the organizations and events near you that serve your community on a daily basis.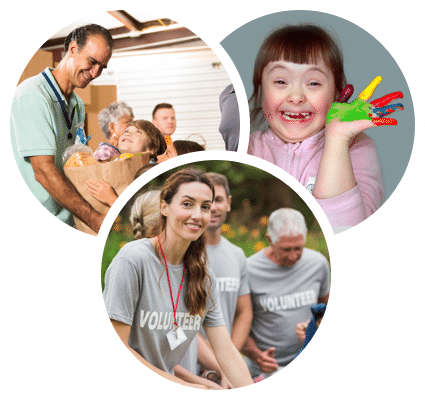 Volunteer Ozarks seeks to better our community by connecting volunteers with local opportunities to serve. Whether are you are looking to volunteer for a weekend, an afternoon, or make a long-term commitment, we are here to help you get connected with local nonprofits to achieve incredible outcomes.
Find a cause. Get connected. Make an impact.
You can make a difference with every ring. By becoming a bell ringer for the Salvation Army's Red Kettle Hope Marches On Campaign, you can make a difference with every ring!  The need for volunteers and paid ringers is greater than ever this holiday season!   And if you can't ring the bell in person, you can host a virtual red kettle to raise funds online. The Red Kettle campaign helps the Salvation Army provide toys for kids at Christmas, clothes and shelter for the homeless, food for the hungry, after school programs and other year-round services.  Sign up today to be a Bell Ringer for the Salvation Army!
VOLUNTEER OZARKS STAR VOLUNTEER
Do you know a volunteer that has gone above and beyond? Tell us why and they could be chosen as a Volunteer Ozarks Star Volunteer. Nominate them
here
.