Find Local Volunteer Opportunities
Discover the organizations and events near you that serve your community on a daily basis.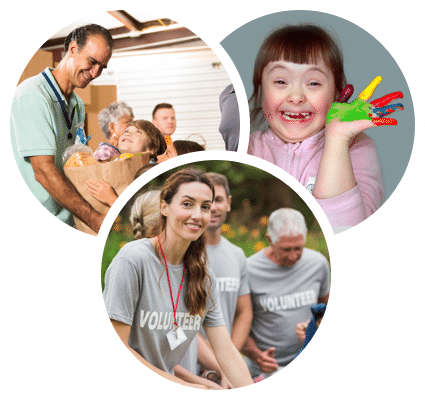 Volunteer Ozarks seeks to better our community by connecting volunteers with local opportunities to serve. Whether are you are looking to volunteer for a weekend, an afternoon, or make a long-term commitment, we are here to help you get connected with local nonprofits to achieve incredible outcomes.
Find a cause. Get connected. Make an impact.
Have fun and make a difference by volunteering for Walk MS: Springfield at the Discovery Center at 438 E. St. Louis Avenue on Saturday morning, April 1. At Walk MS, we celebrate the strides we are making in to end Multiple Sclerosis. Nearly one million people in the United States live with Multiple Sclerosis-an unpredictable disease which impacts the brain and central nervous system and can cause cognitive, vision, and mobility impairment. We rely on amazing volunteers to help us put on Walk MS: Springfield. Sign up to help with set up, registration, food service, and more. If you have any questions, reach out to Amy Stock, Specialist Volunteer Engagement 816 448-2189 or
[email protected]
.
VOLUNTEER OZARKS STAR VOLUNTEER
Do you know a volunteer that has gone above and beyond? Tell us why and they could be chosen as a Volunteer Ozarks Star Volunteer. Nominate them
here
.