Find Local Volunteer Opportunities
Discover the organizations and events near you that serve your community on a daily basis.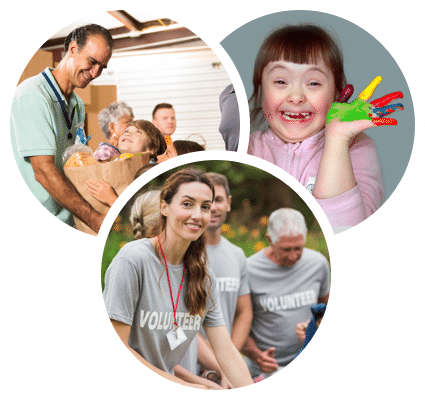 Volunteer Ozarks seeks to better our community by connecting volunteers with local opportunities to serve. Whether are you are looking to volunteer for a weekend, an afternoon, or make a long-term commitment, we are here to help you get connected with local nonprofits to achieve incredible outcomes.
Find a cause. Get connected. Make an impact.
Featured
Opportunity
United Way of the Ozarks Day of Caring
United Way of the Ozarks is celebrating its 30th Day of Caring on June 23 by rallying more than 1,000 community members to spend the day giving back. As the largest, single-day service event in Southwest Missouri, Day of Caring symbolizes the importance of volunteers working together to strengthen our community. Throughout the year, nonprofit organizations offer programs and services to improve the lives of individuals and families in our community. On this day, the nonprofit community receives much needed assistance from caring and dedicated volunteers.
While registration for Day of Caring occurs months in advance, additional volunteer opportunities arise throughout the year. We invite you to follow United Way of the Ozarks on our social platforms to learn more about how you can engage in our community.
VOLUNTEER OZARKS STAR VOLUNTEER
Do you know a volunteer that has gone above and beyond? Tell us why and they could be chosen as a Volunteer Ozarks Star Volunteer. Nominate them
here
.