Find Local Volunteer Opportunities
Discover the organizations and events near you that serve your community on a daily basis.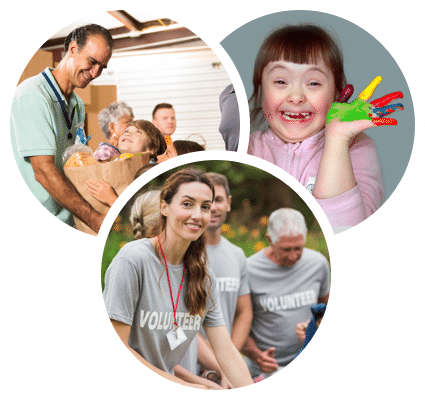 Volunteer Ozarks seeks to better our community by connecting volunteers with local opportunities to serve. Whether are you are looking to volunteer for a weekend, an afternoon, or make a long-term commitment, we are here to help you get connected with local nonprofits to achieve incredible outcomes.
Find a cause. Get connected. Make an impact.
The Volunteer Income Tax Assistance (VITA) program offers FREE tax clinics for individuals and families who are low to moderate income. VITA saves community members hundreds of dollars in tax preparation costs each year. VITA needs volunteer tax preparers and greeters for tax clinics. This provides a way to give back and take part in the joy of helping others complete their taxes and know how much money they might get back! No prior tax preparation experience is needed, training is provided by the IRS. Preparers and greeters choose the days and times that work best for their schedules. We have tax clinics five days a week, except for Friday's and Sunday's. There are clinics available during the day and in the evening throughout the week beginning February 1st through April 15th. If you would like to learn more about becoming a volunteer contact Kelly Paparella at [email protected] or call us at 417-888-2020.
VOLUNTEER OZARKS STAR VOLUNTEER
Do you know a volunteer that has gone above and beyond? Tell us why and they could be chosen as a Volunteer Ozarks Star Volunteer. Nominate them
here
.