Find Local Volunteer Opportunities
Discover the organizations and events near you that serve your community on a daily basis.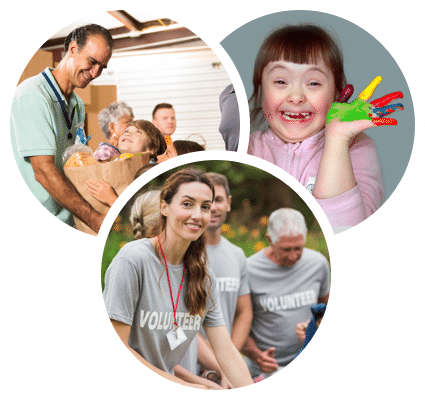 Volunteer Ozarks seeks to better our community by connecting volunteers with local opportunities to serve. Whether are you are looking to volunteer for a weekend, an afternoon, or make a long-term commitment, we are here to help you get connected with local nonprofits to achieve incredible outcomes.
Find a cause. Get connected. Make an impact.
Crisis Cold Weather Shelters offers a warm place to stay during freezing temperatures for those who are experiencing homelessness in our community. These shelters save lives and would not be possible without community volunteers who compassionately give their time. Volunteers are critically needed for a variety of roles with Crisis Cold Weather Shelter sites; not only staying at shelters overnight, but also helping to serve meals, deliver supplies, and transport pets. All volunteers will go through a site-specific training and shelter coordinators are always available via phone to answer questions. Overnight volunteers are needed from approximately 7:30 p.m. – 7:30 a.m., are always paired with another volunteer, and can sleep for part of the night. Most overnight volunteers work 1-2 shifts per month. If you would like to learn more about becoming a volunteer click the link to learn more about this volunteer opportunity.
VOLUNTEER OZARKS STAR VOLUNTEER
Do you know a volunteer that has gone above and beyond? Tell us why and they could be chosen as a Volunteer Ozarks Star Volunteer. Nominate them
here
.