Find Local Volunteer Opportunities
Discover the organizations and events near you that serve your community on a daily basis.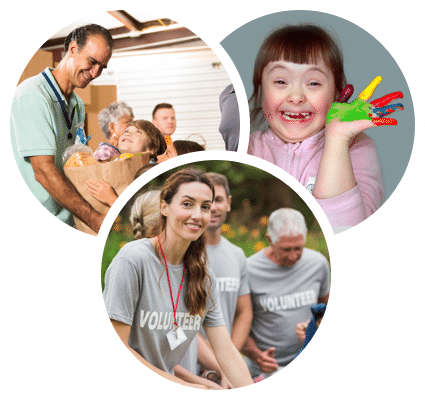 Volunteer Ozarks seeks to better our community by connecting volunteers with local opportunities to serve. Whether are you are looking to volunteer for a weekend, an afternoon, or make a long-term commitment, we are here to help you get connected with local nonprofits to achieve incredible outcomes.
Find a cause. Get connected. Make an impact.
Featured
Opportunity
Volunteer at Bike MS: Ozarks, September 10 & 11

Join the movement to cure Multiple Sclerosis by volunteering at Bike MS: Ozarks, September 10 & 11 at the Springfield Underground. Multiple Sclerosis (MS) is a disease of the central nervous system that can cause cognitive impairment, mobility issues and in some cases, even blindness. Bike MS cycling events help raise funds for critical research to find better treatments and ultimately a cure for the nearly one million Americans living with MS.
We rely on volunteers to help us put on our lifesaving events. Choose from one of our individual or group volunteer roles at the Springfield Underground on September 10 & 11: food service, t-shirt distribution, registration, Spirit Team and more. Be a Driver and help us transport tired cyclists in a rented vehicle to the next rest stop. Gather your colleagues, teammates or family members together and host a movie themed rest stop and serve snacks and beverages to cyclists along the route. There is a volunteer role for everyone. Free t-shirts, and scrumptious snacks and beverages provided to all volunteers. Invite a friend to join you. 😊
Questions? Contact, Volunteer Engagement Specialist, Amy Stock at (816) 448-2189 or
[email protected]
VOLUNTEER OZARKS STAR VOLUNTEER
Do you know a volunteer that has gone above and beyond? Tell us why and they could be chosen as a Volunteer Ozarks Star Volunteer. Nominate them
here
.