Find Local Volunteer Opportunities
Discover the organizations and events near you that serve your community on a daily basis.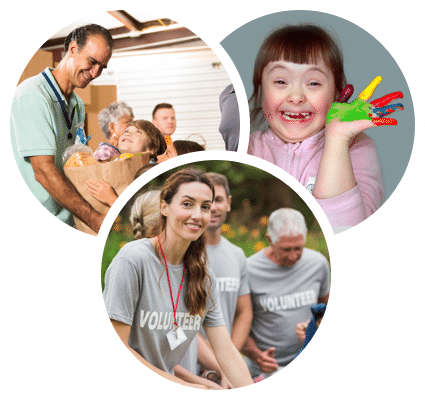 Volunteer Ozarks seeks to better our community by connecting volunteers with local opportunities to serve. Whether are you are looking to volunteer for a weekend, an afternoon, or make a long-term commitment, we are here to help you get connected with local nonprofits to achieve incredible outcomes.
Find a cause. Get connected. Make an impact.
Featured
Opportunity
Harmony House Halloween Hustle
The Halloween Hustle is a local race put on by local people with 100% of proceeds benefiting a local charity—the Harmony House. The race starts and ends at City Utilities, 301 East Central Street. This relatively flat race route winds through historic mid-town Springfield. Expect no tricks, but lots of treats at the Halloween Hustle—with candy for your little ghosts and goblins on every corner. An event for kids of all ages—runners are encouraged to get in the holiday spirit and wear their Halloween costumes. The Halloween Hustle benefits Harmony House—Springfield's only domestic abuse shelter. The Harmony House provides shelter, advocacy, and education to survivors of domestic abuse. Every penny raised form the Halloween Hustle will support the Harmony House and the work they do every day. When you take part in the Halloween Hustle, you are helping the Harmony House provide a safe, warm place for a survivor of domestic abuse and their child. When you get involved, you are giving a survivor a chance to escape abuse and giving them access to resources such as food, clothing, court advocacy, life skills classes and more. When you take part in the Halloween Hustle, your donation stays local and you are helping the Harmony House continue to provide much-needed services in our community all while making a huge difference!
VOLUNTEER OZARKS STAR VOLUNTEER
Do you know a volunteer that has gone above and beyond? Tell us why and they could be chosen as a Volunteer Ozarks Star Volunteer. Nominate them
here
.